Sorare Token: How to Use Ethereum Crypto in the Game?
Sorare's cryptocurrency-based system allows you to play and collect soccer cards in the form of NFTs that can be traded on the Ethereum blockchain. If the use of cryptocurrency in Sorare seems obscure to you, and if you don't know anything about Ethereum, don't panic, as we'll explain everything. Learn more about Ethereum and its use in Sorare.

Sorare enables the collection of NFT on the Ethereum blockchain
Sorare is a fantasy soccer game based on the Ethereum blockchain. Rather than choosing your team from a list of players as in a traditional card game, Sorare allows you to purchase the digital card of a player you wish to add to your team. These cards take the form of NFTs based on the Ethereum blockchain; a technology that allows, among other things, to prove ownership of a unique digital asset.
So, like any real-world asset, the rarer a card is, the more valuable it is. By buying and trading cards of soccer players as NFTs in Sorare, you can participate in competitions and earn rewards that you then own as a unique digital asset.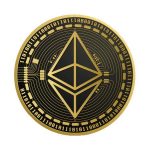 What is the Ethereum cryptocurrency?
Ethereum (ETH) is often considered the second most popular cryptocurrency, after Bitcoin. But unlike Bitcoin and most other currencies, ETH is more than just a medium of exchange or investment. Ethereum is defined as a decentralized computer network based on blockchain technology.
To date, Ethereum is a development platform with many other uses. Ethereum is not only present in the cryptocurrency world, but its blockchain technology is also used by companies and brands around the world, such as Microsoft, Amazon, JP Morgan Chase, Intel, Cisco…
How does Ethereum work?
The Ethereum blockchain is a large ledger in which a transaction is validated. Miners validate incoming transactions and permanently add them to the ledger as a « block » in a chain of valid transactions, hence the blockchain.
While Bitcoin is used to track ownership of the currency, the Ethereum blockchain focuses on running the programming code for any decentralized application. These applications can include security programs, voting systems, payment methods, and of course NFTs (Non-Fungible Token). Like Bitcoin, Ethereum operates outside the mandate of central authorities such as banks and governments.
The advantages of Ethereum
Like its predecessor Bitcoin, no one can own or control the ETH currency, as it is a decentralized open-source project.
However, unlike Bitcoin, Ethereum was not born with the primary goal of becoming a payment method. In essence, Ethereum has the vision of becoming a platform for the development of technologies that facilitate the arrival of decentralized applications. It was Ethereum that enabled the creation of applications that use « Smart Contracts » (notably NFTs) to settle transactions in a fast, cheap, safe, and secure manner.
Many see Ethereum as the next evolution of the Internet. If centralized platforms such as Facebook represent « Web 2.0 », a decentralized, user-powered network such as Ethereum is called « Web 3.0 ».
The disadvantages of Ethereum
It's important to remember that Ether is a currency and should be treated as such by investors. You are not buying ETH shares as you would stocks or ETFs. In effect, you are exchanging your GBP/EUR/USD for Ether tokens. There are no dividends, no gains. Your only hope is that in the future, other people on the Internet will pay you more for your Tokens than you bought them for. In other words: beware of the volatility of Ethereum before you jump into Sorare.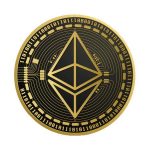 Ethereum Price: follow the cryptocurrency's price
Ethereum is one of the best-positioned currencies on the market, just behind Bitcoin. Indeed, the price of ETH is only 1/15 of the price of BTC (January 2022). This is an accessible base price for investors.
Where to buy Ethereum? The best sites
To start buying cards of soccer players on Sorare, you need to add ETH to your wallet. There are different ways and platforms where you can buy Ethereum to play Sorare. Here are some tips on how to buy ETH.


1. Buy Ethereum on Coinbase
Coinbase is one of the most popular cryptocurrency wallets. What's special about Coinbase is that you can also buy digital currencies via its cryptocurrency exchange platform including – among others – Bitcoin and Ethereum.
As a partner of Sorare, we especially recommend it for mobile and for buying ETH, as it is the easiest and fastest option to get started.


2. Buy Ethereum on eToro
eToro is an online broker and investment platform with over 6 million users. eToro allows you to trade in real-time in Forex, crypto-currencies, stocks, commodities, and ETFs. You can get Ethereum on eToro to finance your cryptocurrency wallet before using it to play Sorare.

3. Buy Ethereum on Binance
Binance is an online exchange where users can trade cryptocurrencies. It supports the most commonly traded cryptocurrencies. Binance provides a cryptocurrency wallet for traders to store their electronic funds.


4. Buy Ethereum on Sorare with your bank card and Ramp
Ramp is the gateway from « FIAT » to cryptocurrency. In other words, Ramp allows anyone to exchange currencies like USD, GBP, EUR with crypto assets. Ramp can be used by all players on Sorare regardless of their level. Indeed, the particularity of Ramp is that you can buy Ethereum with your bank card without ever leaving Sorare.

5. Store Ethereum on a wallet like MetaMask
MetaMask is a popular cryptocurrency wallet for its ability to store and trade Ethereum tokens or any other Ethereum-based token (ERC-20).
For your browser, you can use the MetaMask browser extension – a robust and reliable module that is common on platforms that use cryptocurrencies. You can install it as a plugin on your Chrome or Firefox browser to make your transactions in Sorare.
To conclude
Sorare is entirely based on Ethereum. Ethereum offers technology that can authenticate the ownership and uniqueness of soccer players' cards while providing a digital currency. Sorare offers ways to get ETH for both beginner and experienced cryptocurrency wallet users.
How to buy Ethereum?
The exchanges of soccer players' cards in Sorare are done in Ethereum. So, to fund your Sorare wallet with cryptocurrency, you need to buy ETH: - Option 1: Using Ramp to fund your Sorare wallet by buying ETH directly with your bank card - the recommended solution for beginners. - Option 2: From a cryptocurrency exchange platform such as Coinbase. You will then need to transfer this cryptocurrency to your Sorare wallet.
How to transfer Ethereum to Sorare?
Connect your cryptocurrency wallet to Sorare to transfer your ETH to your in-game wallet (see the wallet icon in the top right corner of the screen on the Sorare website). Sorare is compatible with a wide range of wallets such as Coinbase, MetaMask, and Opera.
How to withdraw Ethereum from Sorare?
To transform the ETH rewards you received and your Sorare trading profits into traditional money, you need to exchange them on a cryptocurrency exchange platform such as Coinbase. Access your wallet in Sorare and click on the "Deposit to" tab. Paste the address of your ETH wallet from your exchange platform. You can then trade ETH to FIAT money through the platform.
Should you follow the price and predictions of Ethereum to play Sorare?
There is no need to keep track of the Ethereum price every day. ETH is the second most widely used cryptocurrency in the world and Ethereum offers a technology that supports many decentralized applications (notably the famous NFTs); all of which is proof of its robustness and reliability. Nevertheless, you should keep in mind that Ethereum is still a cryptocurrency that can be more volatile than FIAT money. So, remember to only gamble with the money you are willing to lose.
Rating given by our community Sorare: 4.9/5.