ULTRA SORARE - FAN MEDIA AND N°1 GUIDE TO PLAY SORARE IN THE UNITED STATES
On Sorare, recruit your favorite soccer players in NFT cards, and be part of the best coaches by participating in the weekly international competitions!

Ultra Sorare is a community site where you can get tips on how to get started, advice on how to improve your game of Fantasy Soccer, Sorare, as well as news articles and tips written by players. Aimed at both beginners and more experienced coaches, our goal is to spread the word in the United States about Sorare – a game based on Blockchain technology and NFT cards – while helping you to improve and have fun.
Launched in 2019, Sorare is a fantasy soccer game where players can buy, sell, and trade digital cards of professional soccer players. All of these cards are available in limited amounts and are protected by blockchain technology based on the Ethereum cryptocurrency. Each one is, therefore, unique thanks to its serial number, but above all its token ID. The value of each card varies according to its degree of rarity, but also according to certain sporting criteria (age, performance, popularity, etc.).
The purchase of Sorare cards can serve several purposes: some players simply collect them, others speculate on the trading platform in the hope of a good resale, while the most competitive players compete in the tournaments organized on the site. Matches are played according to the principle of a classic Fantasy League: selected players score points based on their actual performance. Sorare offers rewards for each tournament, including additional cards and prizes in ETH. A free and more "casual" mode is also available for those who don't wish to spend money on the site.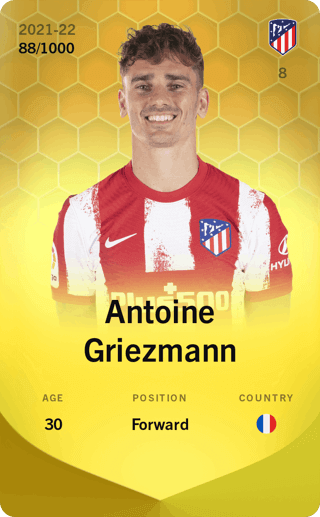 Starting and playing Sorare Soccer or Baseball
Sorare has a very active community with millions of players already registered on the site! You only need to register and play for a few minutes to understand the numerous possibilities Sorare offers. Although the game seems quite accessible at first, it is actually very demanding over time. Beginners may therefore make a few mistakes and lose time before they reach their goals.
Fortunately, you can now rely on Ultra Sorare to make the right decisions from the start! We have a series of articles at your disposal to help you learn the rules of the game and basic strategies you can put into place. We'll introduce you to how Sorare works and give you advice on topics for all levels of expertise: choosing your favorite teams, creating your team, spotting good opportunities online, buying the right player, use the best tools, etc. We will also go over the principles of blockchain, cryptocurrencies, and NFT. In short, your adventure will get off to a great start!
Improving and investing in Sorare
Being successful in Sorare is not necessarily all about the money. In fact, the best players are those who have effective scouting and trading strategies. Keeping up to date with the latest soccer news on a daily basis is obviously a great asset. For those who regularly participate in Sorare tournaments, other strategies are needed to reach the top of the ranking.
Due to this, Ultra Sorare is not only for beginners. We have a lot of articles for more experienced players: you will find tips on how to spot the rising stars before anyone else and how to regularly make good decisions in order to become a better coach (find a good goalie, win the auctions on the first market, finish in the top third of the league, send payments,…). We will also show you some strategies to implement during the game week. In short, you have all the tools you need to ensure the continuity of your adventure on Sorare and other side-games!
The Ultra Sorare community
Soccer and crypto lovers come together on Sorare. Get to know the members of our community, as well as the contributors who share all their secrets on how to play:
Don't hesitate to contact us to be part of our team! Each player can participate in the activity of Ultra Sorare's site by suggesting articles about the soccer game « play to earn » and Fantasy League. While waiting for your transfer to the Ultra Sorare team, we wish you a good game!